EB-5 Roundtable with Angelo Paparelli
April 26, 2016 2:00 - 2:30 pm

REGISTRATION DEADLINE: 11:00pm (ET), Monday, April 25, 2016
Curriculum for April: Review and Analysis of†USCIS Stakeholder's Engagement

Sponsored by:
About the Roundtable
ILW.COM is pleased to present a monthly telephone seminar series for existing EB-5 Regional Centers and for developers and dealmakers planning to apply for Regional Center designation or establish syndicated EB-5 investments involving multiple investors. Each 30-minute session is presented at no charge. The sessions feature renowned immigration lawyer Angelo Paparelli and invited experts focusing on current developments and best practices in the EB-5 arena from the point of view of Regional Centers and syndicated EB-5 investment entities. Issues affecting individual investors will also b e covered but only from the perspectives of Regional Centers and other EB-5 entities. With this ILW.COM telephone seminar series, Angelo will bring to bear his formidable legal talents and immigration thought leadership and suggest solutions to the many vexing problems faced today by Regional Centers and other EB-5 investment entities.
To register, please see below.
About the Discussion Leader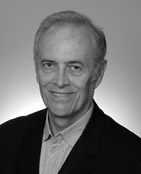 Angelo Paparelli is a partner of Seyfarth Shaw LLP. Mr. Paparelli, with a bicoastal practice in Southern California and New York City, is known for providing creative solutions to complex and straightforward immigration law problems, especially involving mergers and acquisitions, labor certifications and the H-1B visa category. His practice areas include legislative advocacy; employer compliance audits and investigations; U.S. and foreign work visas and permanent residence for executives, managers, scientists, scholars, investors, professionals, students and visitors; immigration messaging and speech-writing; corporate policy formulation; and immigration litigation before administrative agencies and the federal courts. He is frequently quoted in leading national publications on immigration law. He is also a past President of the Alliance of Business Immigration Lawyers, a global consortium of leading immigration practitioners. Paparelliís blog and a comprehensive list of his many immigration law articles can be found at www.entertheusa.com. He is an alumnus of the University of Michigan where he earned his B.A., and of Wayne State University Law School where he earned his J.D. Paparelli is admitted to the state bars of California, Michigan and New York. Angelo is one of the most highly regarded business immigration lawyers and scholars in America. He is named a "Star Individual" for California (above Band 1) in the 2014 edition of Chambers USA.
Previous Guest Speakers and Topics
February 23, 2016 - Peyman Attari and Greg White - Integrity Measures - 2016 Best Practices
January 26, 2016 - Carolyn S. Lee - Retroactive Integrity Measures
December 22, 2015 - Dawn Lurie and Greg White - Major Topics in EB5
November 24, 2015 - Shae Armstrong and Matt Gordon - Legislative Developments on Expected EB5 Bill
October 27, 2015 - Dawn Lurie and Greg White - Immigration and Securities Law Lessons of September 30th for December 11th
September 29, 2015 - Reid Thomas - Insurance for EB5 Investments
August 18, 2015 - Dawn Lurie and Greg White - Discussing USCIS draft guidance memo and IPO engagement.
July 14, 2015 - Greg White and Chris Robertson - Discussing the SEC Actions
June 30, 2015 - Dawn Lurie, Greg White and Steve Yale-Loehr - Grassley/Leahy Bill - What now?
May 26, 2015 - Greg White and Chris Robertson - New Developments in SEC EB-5 Enforcement
April 21, 2015 - Eugene Lee - Addressing and Resolving Perplexing EB-5 Immigration and Business Issues
March 17, 2015 - Suzanne Lazicki
February 24, 2015 - Jeff Campion
January 13, 2015 - David Gunderson - Know Your Investor and Other Securities Hot Topics in EB5
December 22, 2014 - Sam Udani - Difference in EB-5 in China and the Rest of the World
November 25, 2014 - Greg White and Christopher Robertson - SEC Enforcement in EB-5
October 28, 2014 - Greg White and John Roth - Role of the Investment Advisor in EB5
September 23, 2014 - Dawn Lurie - Practical Impact of Visa Unavailability for China and Recap of September 10th USCIS EB-5 Engagement
August 23, 2014 - Robert Loughran - Learning From the History of Risk and Fraud in the EB-5 Regional Center Context
July 29, 2014 - Audrey Singer and Kim Zeuli - Policy Considerations in EB-5
June 27, 2014 - Christopher Robertson and Greg White - Fundraising in EB-5 Arena
May 20, 2014 - Christopher Robertson
April 28, 2014 - Gordon Quan - Feedback on EB-5 Regulation
March 31, 2014 - Cheryl Lane - Developing Financial Strategic Plans
February 25, 2014 - Patrick Harvey and Luca Mirone - Conversation with LIGTT Regional Center
January 28, 2014 - Brandon Meyer - Current Developments, Best Practices, Risk Management
December 24, 2013 - Gregory White - Securities Law
November 19, 2013 - Jill Jones - Funds Administration
October 22, 2013 - Edward Villanueva - Investment Advice
September 24, 2013 - John Roth - Investment Advice
August 29, 2013 - Matt Gordon - Securities and Organizational Law
July 17, 2013 - Robert Divine - EB-5 (General)
June 12, 2013 - Maurice Berez - EB-5 (General)
May 15, 2013 - John Neill - Economic Issues
April 17, 2013 - Ira Kurzban - EB-5 Litigation
March 20, 2013 - Jennifer Mercier Moseley - The SEC's Civil Suit Against Chicago-based Regional Center - Implications for the EB-5 Industry
February 20, 2013 - Suzanne Lazicki - Developing and Amending EB-5 Business Plans for Regional Centers
January 23, 2013 - Angelo Paparelli - Introduction
Sponsor Information
NES Financial is an innovative provider of highly secure, compliant and transparent financial administration solutions for complex financial transactions, helping streamline EB-5 administration and secure document sharing. NES Financial's Escrow Administration Solutions simplifies the EB-5 Visa escrow process with highly-secure technology that is quick to set up, easily manages escrows and provides unlimited subaccounts for Regional Center principals and investors. NES Financial's EB-5 Virtual File Share provides Regional Centers, investors, attorneys and brokers with secure centralized document exchange and storage capabilities to streamline the investment-offering process. A cloud-based, easy to use system archives documents associated with a Regional Center's development project and provides secure access for all stakeholders from anywhere and at any time. NES Financial is headquartered in San Jose, California, with offices in Chicago and Boston.
Disclaimer: participation in this seminar does not create an attorney-client relationship with the speakers
---
---
Share this page
|
Bookmark this page
The leading immigration law publisher - over 50000 pages of free information!
© Copyright 1995- American Immigration LLC, ILW.COM