EB-5 Roundtable with Angelo Paparelli
April 18, 2017
2:00 - 2:30 pm (Eastern)
1:00 - 1:30 pm (Centeral)
12:00 - 12:30 pm (Mountain)
11:00 - 11:30 am (Pacific)

REGISTRATION DEADLINE: 11:00pm (ET), Monday, April 17, 2017
Curriculum for April: Regional Center Reauthorization & Other Current Topics

Speakers:
Leon Rodriguez
Leon Rodriguez
provides regulatory, litigation and strategic advisory services to clients in areas including immigration, health care, and government/congressional investigations. Leon served as the most recent director of United States Citizenship and Immigration Services ("USCIS") from 2014 to 2017. USCIS is responsible for administering all U.S. immigration matters, including the processing of asylum and refugee applications, immigration benefits, and naturalization and visa petitions. In his role as director, Leon oversaw a workforce of 19,000 government employees in 223 offices around the world. Immediately prior to taking the helm at USCIS, Leon served as the director of the Office for Civil Rights at the U.S. Department of Health and Human Services from 2011 to 2014, the agency responsible for the enforcement of federal civil rights laws and health information privacy laws (HIPAA/HITECH). Leon came to these positions with a deep background as a state and federal prosecutor and government leader. Leon held a number of federal prosecution roles. He previously served as Chief of Staff and Deputy Assistant Attorney General for the Department of Justice Civil Rights Division; First Assistant U.S. Attorney and Chief of White Collar Crimes Section in U.S. Attorney's Office for the Western District of Pennsylvania; and trial attorney in the Civil Rights Division at the Department of Justice. Leon also served as the County Attorney for Montgomery County, MD from 2007 to 2010, Immediately prior to becoming County Attorney, Leon was a partner at a Washington, DC law firm specializing in health care fraud and abuse and white collar litigation. Leon graduated from Boston College Law School. He is admitted in New York, Maryland and Washington, D.C. and is fluent in Spanish and French.
About the Roundtable
ILW.COM is pleased to present a monthly telephone seminar series for existing EB-5 Regional Centers and for developers and dealmakers planning to apply for Regional Center designation or establish syndicated EB-5 investments involving multiple investors. Each 30-minute session is presented at no charge. The sessions feature renowned immigration lawyer Angelo Paparelli and invited experts focusing on current developments and best practices in the EB-5 arena from the point of view of Regional Centers and syndicated EB-5 investment entities. Issues affecting individual investors will also b e covered but only from the perspectives of Regional Centers and other EB-5 entities. With this ILW.COM telephone seminar series, Angelo will bring to bear his formidable legal talents and immigration thought leadership and suggest solutions to the many vexing problems faced today by Regional Centers and other EB-5 investment entities.
To register, please see below.
About the Discussion Leader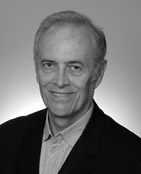 Angelo Paparelli is a partner of Seyfarth Shaw LLP. Mr. Paparelli, with a bicoastal practice in Southern California and New York City, is known for providing creative solutions to complex and straightforward immigration law problems, especially involving mergers and acquisitions, labor certifications and the H-1B visa category. His practice areas include legislative advocacy; employer compliance audits and investigations; U.S. and foreign work visas and permanent residence for executives, managers, scientists, scholars, investors, professionals, students and visitors; immigration messaging and speech-writing; corporate policy formulation; and immigration litigation before administrative agencies and the federal courts. He is frequently quoted in leading national publications on immigration law. He is also a past President of the Alliance of Business Immigration Lawyers, a global consortium of leading immigration practitioners. Paparelli's blog and a comprehensive list of his many immigration law articles can be found at www.entertheusa.com. He is an alumnus of the University of Michigan where he earned his B.A., and of Wayne State University Law School where he earned his J.D. Paparelli is admitted to the state bars of California, Michigan and New York. Angelo is one of the most highly regarded business immigration lawyers and scholars in America. He is named a "Star Individual" for California (above Band 1) in the 2014 edition of Chambers USA.
Previous Guest Speakers and Topics
March 28, 2017
February 28, 2017
January 31, 2017



Reid Thomas




NES Financial




Leon Rodrigues




Seyfarth Shaw LLP




Robert Sloposky




Signature Bank

October 25, 2016
November 29, 2016
December 27, 2016



Jim Gamble




Tetratech




Jeff Campion




Pathways EB-5




Sam Udani




ILW.COM

September 27, 2016
September 27, 2016
October 25, 2016



Carolyn Lee




Miller Mayer




Doug Hauer




Mintz Levin




Dan Smith




Trident Fund Services

August 30, 2016
August 30, 2016
July 12, 2016



Robert Divine




Baker Donelson




Laura Reiff




Greenberg Traurig




Rohit Turkhud




Fakhoury Law Group

July 12, 2016
July 12, 2016
June 28, 2016



Janak Mehta




FRR Shares and Securities




Mark Katzoff




Seyfarth Shaw, LLP




Peyman Attari




AISA

May 31, 2016
May 31, 2016
April 26, 2016



Joseph P. Borg




Alabama Securities Commission




Gregory L. White




Syfarth Shaw LLP




Christian Triantaphyllis




Foster LLP

April 26, 2016
March 22, 2016
February 23, 2016



Gregory L. White




Syfarth Shaw LLP




Kurt Ruess




EB5 Diligence




Peyman Attari




AISA

February 23, 2016
January 26, 2016



Gregory L. White




Syfarth Shaw LLP




Carolyn S. Lee




Miller Mayer Immigration
To view speakers from 2015, 2014 and 2013, please see here.
Disclaimer: participation in this seminar does not create an attorney-client relationship with the speakers
---
---
Share this page
|
Bookmark this page
The leading immigration law publisher - over 50000 pages of free information!
© Copyright 1995- American Immigration LLC, ILW.COM