EB-5 Roundtable with Angelo Paparelli
September 27, 2016
2:00 - 2:30 pm (Eastern)
1:00 - 1:30 pm (Centeral)
12:00 - 12:30 pm (Mountain)
11:00 - 11:30 pm (Pacific)

REGISTRATION DEADLINE: 11:00pm (ET), Monday, September 26, 2016
Curriculum for September: At the Precipice - Will Congress Salvage or Savage the EB-5 Visa?

Sponsored by:
About the Roundtable
ILW.COM is pleased to present a monthly telephone seminar series for existing EB-5 Regional Centers and for developers and dealmakers planning to apply for Regional Center designation or establish syndicated EB-5 investments involving multiple investors. Each 30-minute session is presented at no charge. The sessions feature renowned immigration lawyer Angelo Paparelli and invited experts focusing on current developments and best practices in the EB-5 arena from the point of view of Regional Centers and syndicated EB-5 investment entities. Issues affecting individual investors will also b e covered but only from the perspectives of Regional Centers and other EB-5 entities. With this ILW.COM telephone seminar series, Angelo will bring to bear his formidable legal talents and immigration thought leadership and suggest solutions to the many vexing problems faced today by Regional Centers and other EB-5 investment entities.
To register, please see below.
About the Discussion Leader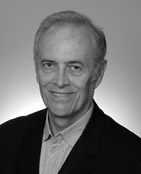 Angelo Paparelli is a partner of Seyfarth Shaw LLP. Mr. Paparelli, with a bicoastal practice in Southern California and New York City, is known for providing creative solutions to complex and straightforward immigration law problems, especially involving mergers and acquisitions, labor certifications and the H-1B visa category. His practice areas include legislative advocacy; employer compliance audits and investigations; U.S. and foreign work visas and permanent residence for executives, managers, scientists, scholars, investors, professionals, students and visitors; immigration messaging and speech-writing; corporate policy formulation; and immigration litigation before administrative agencies and the federal courts. He is frequently quoted in leading national publications on immigration law. He is also a past President of the Alliance of Business Immigration Lawyers, a global consortium of leading immigration practitioners. Paparelliís blog and a comprehensive list of his many immigration law articles can be found at www.entertheusa.com. He is an alumnus of the University of Michigan where he earned his B.A., and of Wayne State University Law School where he earned his J.D. Paparelli is admitted to the state bars of California, Michigan and New York. Angelo is one of the most highly regarded business immigration lawyers and scholars in America. He is named a "Star Individual" for California (above Band 1) in the 2014 edition of Chambers USA.
About the Guest Speakers
Carolyn Lee is the Managing Partner of Miller Mayerís EB-5 Group. Her practice focuses on EB-5 regional centers, developers, funds, and investors. She has been practicing immigration law at Miller Mayer for 14 years, developing her EB-5 practice for the past 10 years. Prior to joining Miller Mayer, Ms. Lee practiced corporate law in New York City. Ms. Lee is currently the Co-Chair of American Immigration Lawyers (AILA) EB-5 Committee, and has previously served as Chair. She also serves on the Public Policy Committee of Invest in the USA (IIUSA), the leading EB-5 trade association. Ms. Lee has been actively advising the industry on current EB-5 legislation, identifying priorities and drafting comments to S. 1501. Under her leadership, the EB-5 Committee has advanced important improvements to the EB-5 program reflected in the final USCIS EB-5 Policy Memorandum. Ms. Lee is a prominent national and international speaker and on EB-5 matters and is considered a preeminent authority on EB-5 law.
Doug Hauer is a Member in the firm's Corporate & Securities Practice and Immigration Practice. On the corporate side, he focuses on private offerings and related securities work. Doug serves as counsel to developers and businesses seeking capital through the EB-5 investor visa program. He also counsels lenders, private equity firms, and EB-5 Regional Centers on all aspects of EB-5 financing. In the immigration law space, Doug represents corporate, institutional, and individual clients in routine and complex immigration matters. He has in-depth experience advising companies on the immigration consequences of corporate restructuring. He also advises businesses on the legal aspects of establishing new offices and operations in the US.
Previous Guest Speakers and Topics
August 30, 2016
August 30, 2016
July 12, 2016



Robert Divine




Baker Donelson




Laura Reiff




Greenberg Traurig




Rohit Turkhud




Fakhoury Law Group

July 12, 2016
July 12, 2016
June 28, 2016



Janak Mehta




FRR Shares and Securities




Mark Katzoff




Seyfarth Shaw, LLP




Peyman Attari




AISA

May 31, 2016
May 31, 2016
April 26, 2016



Joseph P. Borg




Alabama Securities Commission




Gregory L. White




Syfarth Shaw LLP




Christian Triantaphyllis




Foster LLP

April 26, 2016
March 22, 2016
February 23, 2016



Gregory L. White




Syfarth Shaw LLP




Kurt Ruess




EB5 Diligence




Peyman Attari




AISA

February 23, 2016
January 26, 2016
December 22, 2015



Gregory L. White




Syfarth Shaw LLP




Carolyn S. Lee




Miller Mayer Immigration




Dawn M. Lurie




Polsinelli, PC.

December 22, 2015
November 24, 2015
November 24, 2015



Gregory L. White




Syfarth Shaw LLP




Shae Armstrong




Attorney




Matt Gordon




E3IG

October 27, 2015
October 27, 2015
September 29, 2015



Dawn M. Lurie




Polsinelli, PC




Gregory L. White




Syfarth Shaw LLP




Mark E. Freitas




Mark Edward Partners

September 29, 2015
August 18, 2015
July 14, 2015



Reid Thomas




NES Financial




Dawn M. Lurie




Polsinelli, PC




Gregory L. White




Syfarth Shaw LLP

July 14, 2015
July 14, 2015
June 30, 2015



Christopher Robertson




Syfarth Shaw LLP




Gregory L. White




Syfarth Shaw LLP




Dawn M. Lurie




Polsinelli, PC

June 30, 2015
June 30, 2015
May 26, 2015



Gregory L. White




Syfarth Shaw LLP




Steve Yale-Loehr




Miller Mayer




Gregory L. White




Syfarth Shaw LLP

May 26, 2015
April 16,2015
April 16,2015



Christopher Robertson




Syfarth Shaw LLP




Eugene Lee




Texas Regional Center LLC




Suzanne Lazicki




Lucid Professional Writing

February 24, 2015
January 1, 2015



Jeffery E. Campion




Attorney




David Gunderson




US Freedom Capital
To view speakers from 2014 and 2013, please see here.
Sponsor Information
NES Financial is an innovative provider of highly secure, compliant and transparent financial administration solutions for complex financial transactions, helping streamline EB-5 administration and secure document sharing. NES Financial's Escrow Administration Solutions simplifies the EB-5 Visa escrow process with highly-secure technology that is quick to set up, easily manages escrows and provides unlimited subaccounts for Regional Center principals and investors. NES Financial's EB-5 Virtual File Share provides Regional Centers, investors, attorneys and brokers with secure centralized document exchange and storage capabilities to streamline the investment-offering process. A cloud-based, easy to use system archives documents associated with a Regional Center's development project and provides secure access for all stakeholders from anywhere and at any time. NES Financial is headquartered in San Jose, California, with offices in Chicago and Boston.
Disclaimer: participation in this seminar does not create an attorney-client relationship with the speakers
---
---
Share this page
|
Bookmark this page
The leading immigration law publisher - over 50000 pages of free information!
© Copyright 1995- American Immigration LLC, ILW.COM