EB-5 Regional Center Seminars
Tuesday, November 19, 2013 2:00 - 2:30 pm
Speaker: Angelo Paparelli
Guest Speaker for November: Jill Jones
Topic: Escrow and Know Your Customer (KYC) Regulation
REGISTRATION DEADLINE: 11:00am (ET), November 19, 2013
ILW.COM is pleased to present a monthly telephone seminar series for existing EB-5 Regional Centers and for developers and dealmakers planning to apply for Regional Center designation or establish syndicated EB-5 investments involving multiple investors.
Each 30-minute session is presented at no charge. The sessions will feature renowned immigration lawyer Angelo Paparelli and invited experts focusing on current developments and best practices in the EB-5 arena from the point of view of Regional Centers and syndicated EB-5 investment entities. Issues affecting individual investors will also be covered but only from the perspectives of Regional Centers and other EB-5 entities.
Angelo Paparelli, a partner in the national law firm Seyfarth Shaw LLP, is one of the most highly regarded business immigration lawyers and scholars in America. He is named a "Star Individual" (above Band 1) in the 2012 and 2011 editions of Chambers USA, rated "Tier 1" in the 2012 and 2011 editions of Legal500, and included in the 2012 and 2011 Employment Law 360 list of the country's "Top Ten Immigration Lawyers."
With this ILW.COM telephone seminar series, Angelo will bring to bear his formidable legal talents and immigration thought leadership and suggest solutions to the many vexing problems faced today by Regional Centers and other EB-5 investment entities.
To register, please click on the link below, complete the form, and send it to webmaster@ilw.com or fax it to 212-545-0869. Please note that this seminar is presented for EB-5 Principals, Senior Staff, In-House Counsel, and Designated Outside 924 Counsel ONLY.
Next month's session will take place on August 14, 2013 and the topic will be announced soon.
Previous Topics and Speakers
January 23, 2013 - Angelo Paparelli
February 20, 2013 - Suzanne Lazicki - Developing and Amending EB-5 Business Plans for Regional Centers
March 20, 2013 - Jennifer Mercier Moseley - The SEC's Civil Suit Against Chicago-based Regional Center - Implications for the EB-5 Industry
Citations For March 20th Roundtable
April 17, 2013 - Ira Kurzban - EB-5 Litigation
May 15, 2013 - John Neill
Citations For May 15th Roundtable
June 12, 2013 - Maurice Berez
July 17, 2013 - Robert Divine
August 29, 2013 - Matt Gordon
September 24, 2013 - John Roth
October 22, 2013 - Edward Villanueva
Speaker Biographies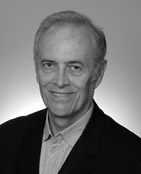 Angelo Paparelli (Discussion Leader) is a partner of Seyfarth Shaw LLP. Mr. Paparelli, with a bicoastal practice in Southern California and New York City, is known for providing creative solutions to complex and straightforward immigration law problems, especially involving mergers and acquisitions, labor certifications and the H-1B visa category. His practice areas include legislative advocacy; employer compliance audits and investigations; U.S. and foreign work visas and permanent residence for executives, managers, scientists, scholars, investors, professionals, students and visitors; immigration messaging and speech-writing; corporate policy formulation; and immigration litigation before administrative agencies and the federal courts. He is frequently quoted in leading national publications on immigration law. He is also President of the Alliance of Business Immigration Lawyers, a 30-firm global consortium of leading immigration practitioners. Paparelli's blog and a comprehensive list of his many immigration law articles can be found at www.entertheusa.com. He is an alumnus of the University of Michigan where he earned his B.A., and of Wayne State University Law School where he earned his J.D. Paparelli is admitted to the state bars of California, Michigan and New York.
Jill Jones is a Senior Attorney for NES Financial, specializing in the administration of complex multiparty trusts and escrows that include EB-5,1031 Exchange, landlord/tenant rent security deposits, as well as IOLTA and attorney trust accounts. Over 10 years of experience facilitating complex forward, reverse and improvement exchanges working for two national 1031 exchange industry leaders. Instrumental in developing the company's trust and escrow products, and is the company's subject matter expert on EB-5 escrow administration. Offers consultation and support to design the best escrow solution for the needs of the client whether it is a 1031 Exchange, EB-5 escrow or other complex escrow. Also a frequent speaker on 1031 Tax Deferred Exchange and EB-5 topics.
Disclaimer: participation in this seminar does not create an attorney-client relationship with the speakers
---
---
Share this page
|
Bookmark this page
The leading immigration law publisher - over 50000 pages of free information!
© Copyright 1995- American Immigration LLC, ILW.COM