Comprehensive Immigration Reform
Speakers: with Greg Siskind, Tamar Jacoby, Matthew Kolken, Cyrus Mehta, Alex Nowrasteh, Angelo Paparelli, Richard Steel, Ben Winograd, and others to be announced
CDs Available!
Each call features an hour of analysis, strategy and practice tips, followed by questions and answers from participants. MCLE Credits in CA, TX and other states (click here for more details).
SEMINAR OUTLINE
During these sessions, S. 744 and related immigration legislation being considered by Congress at this time will be discussed. Due to the fast changing situation, there will likely be many changes to the speaker line-up and program to ensure that the material presented is current and comprehensive. Speakers will include not only immigration attorneys, but also experts in immigration policy in Washington, DC.
FIRST Phone Session on April 25 - Enforcement
E-Verify
I-9s
Border Measures
Entry-Exit Control
SECOND Phone Session on May 16 - Legal Immigration Reform
Guest Workers
Skilled Workers
Doctors
THIRD Phone Session on June 13 - The Legalization Program
Update on House legislative efforts
RPI, DREAM, AgWorker sections of S.744
Path to Citizenship
ABOUT THE SPEAKERS
Greg Siskind is a partner in Siskind Susser's Memphis, Tennessee, office. After graduating magna cum laude from Vanderbilt University, he received his Juris Doctorate from the University of Chicago. Mr. Siskind is a member of AILA, a board member of the Hebrew Immigrant Aid Society, and a member of the ABA, where he serves on the LPM Publishing Board as Marketing Vice Chairman. He is the author of several books, including the J Visa Guidebook and The Lawyer's Guide to Marketing on the Internet. Mr. Siskind practices all areas of immigration law, specializing in immigration matters of the health care and technology industries. He can be reached by email at gsiskind@visalaw.com.
Tamar Jacoby is president and CEO of ImmigrationWorks USA, a national federation of small business owners working to advance better immigration law.She is a nationally known journalist and author. Her articles have appeared in The New York Times, The Wall Street Journal, The Washington Post, The Weekly Standard and Foreign Affairs, among other publications, and she is a regular guest on national television and radio. She is author of Someone Else's House: America's Unfinished Struggle for Integration, and editor of Reinventing the Melting Pot: The New Immigrants and What It Means To Be American, a collection of essays about immigrant integration.From 1989 to 2007, she was a senior fellow at the Manhattan Institute. Before that, she was a senior writer and justice editor for Newsweek. From 1981 to 1987, she was the deputy editor of The New York Times op-ed page. She is currently a Schwartz Fellow at the New America Foundation.
Matthew Kolken is a trial lawyer with experience in all aspects of United States Immigration Law including Immigration Courts throughout the United States, and appellate practice before the Board of Immigration Appeals, the U.S. District Courts, and U.S. Courts of Appeals. He is admitted to practice in the courts of the State of New York , the United States District Court for the Western District of New York, the United States Court of Appeals for the Second Circuit, and is a member of the American Immigration Lawyers Association (AILA).
Cyrus Mehta, a graduate of Cambridge University and Columbia Law School, is the Managing Member of Cyrus D. Mehta & Associates, PLLC in New York City. He is the current Chair of AILA's Ethics Committee and former Chair of AILA's Pro Bono Committee. He is also the former Chair of the Board of Trustees of the American Immigration Council (2004-06) and Chair of the Committee on Immigration and Nationality Law (2000-03) of the New York City Bar Association. He is a frequent speaker and writer on various immigration-related issues, including on administrative remedies and ethics, and is also an adjunct associate professor of Law at Brooklyn Law School, where he teaches a course entitled "Immigration and Work." Mr. Mehta received the AILA 2011 Michael Maggio Memorial Award for his outstanding efforts in providing pro bono representation in the immigration field.
Alex Nowrasteh is the immigration policy analyst at the Cato Institute's Center for Global Liberty and Prosperity. Previously he was the immigration policy analyst at the Competitive Enterprise Institute. His work has appeared in The Wall Street Journal, Houston Chronicle, Boston Globe, San Jose Mercury, Richmond Times-Dispatch, Huffington Post, Journal of Economic Behavior and Organization, and elsewhere. He has appeared on Fox News and numerous television and radio stations across the United States. He received his B.A. in Economics from George Mason University and MSc in Economic History from the London School of Economics.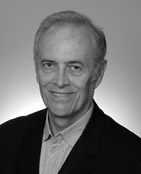 Angelo Paparelli is a partner of Seyfarth Shaw LLP. Mr. Paparelli, with a bicoastal practice in Southern California and New York City, is known for providing creative solutions to complex and straightforward immigration law problems, especially involving mergers and acquisitions, labor certifications and the H-1B visa category. His practice areas include legislative advocacy; employer compliance audits and investigations; U.S. and foreign work visas and permanent residence for executives, managers, scientists, scholars, investors, professionals, students and visitors; immigration messaging and speech-writing; corporate policy formulation; and immigration litigation before administrative agencies and the federal courts. He is frequently quoted in leading national publications on immigration law. He is also President of the Alliance of Business Immigration Lawyers, a 30-firm global consortium of leading immigration practitioners. Paparelli's blog and a comprehensive list of his many immigration law articles can be found at www.entertheusa.com. He is an alumnus of the University of Michigan where he earned his B.A., and of Wayne State University Law School where he earned his J.D. Paparelli is admitted to the state bars of California, Michigan and New York.
Richard Steel graduated from Dickinson College with honors in 1963 and from the University of Pennsylvania Law School in 1966. He served as a Captain in the Judge Advocate General's Corps of the United States Army, and from 1971 to 1974, as an Assistant District Attorney in Philadelphia. In 1974, he entered private practice exclusively in the immigration and nationality field. Mr. Steel is the author of Steel on Immigration Law 2d, published by Thomson West Publishing, and its predecessor volume, Steel on Immigration Law. He is also the author of numerous articles appearing in law reviews, journals and in other publications. For many years, he has served as the course planner for immigration programs conducted by the Pennsylvania Bar Institute, the continuing legal education arm of the Pennsylvania Bar Association.
Ben Winograd is an immigration attorney specializing in appellate matters. As a staff attorney at the American Immigration Council, he argued as amicus curiae in Hanif v. Att'y Gen., 694 F.3d 479 (3d Cir. 2012) (overruling Matter of Koljenovic, 25 I&N Dec. 219 (BIA 2010)), and Leiba v. Holder, 699 F.3d 346 (4th Cir. 2012) (same). He also authored the AIC's amicus brief in Miranda-Fuentes v. Holder, No. 11-72641 (9th Cir. filed April 20, 2012) (challenging Matter of E-R-M-F- & A-S-M-, 25 I&N Dec. 580 (BIA 2011)), as well as a practice advisory on motions to suppress in removal proceedings. He graduated from Georgetown Law cum laude in 2010.
CLE Credits:
ILW.COM is accredited CLE Provider in State of California and Texas. Attorneys admitted in AK, CO, FL, MT, ND, NJ, NY (some exclusions apply) and WV are able to obtain MCLE credits through reciprocity with State of California. For remaining states, which require MCLE but do not accept reciprocity with any other jurisdiction, Certificate of Attendance for obtaining a self-study credits is available. Please note, CT, DC, MA, MD, MI and SD do not require MCLE.
FINANCIAL AID POLICY:
50% discount to attorneys working for a non-profit organization, including educational institutions

50% discount to any attorney employed by any government agency

50% discount to an attorney who is unemployed

50% discount to attorneys with newly started attorney practices (within first 6 months of creation)
50% discount to law students
50% discount to public defenders
To avail of this discount, please contact webmaster@ilw.com.
REGISTER NOW
Includes all three dates: