Inside Immigration Compliance
Speakers: with Dawn Lurie (Discussion Leader), Kevin Lashus, Julie Myers, Angelo Paparelli, Mary Pivec, Jennifer Sultan, and others to be announced
CDs Available
Each call features an hour of analysis, strategy and practice tips, followed by questions and answers from participants. MCLE Credits in CA, TX and other states (click here for more details).
SEMINAR OUTLINE
FIRST Phone Session on October 17 - ICE is Back in Business: What you need to know about Form I-9 Compliance
Current trends surrounding Form I-9 audits
Statistics for Worksite Actions-where is the government going from here?
Anatomy of an ICE audit
All "internal audits" are not equal
Remediation related business decisions
Critical compliance programs, proactive policies and training tools
Electronic vs. Paper? - the intricacies of both
SECOND Phone Session on November 14 - E-Verify: You've come a long way baby!
Money means milestones for E-Verify
Best practices or lasting liability?
Identity theft; Achilles heel of E-Verify
Rights and responsibilities regarding monitoring and compliance
Federal Contractors revisited in the E-Verify context
THIRD Phone Session on December 5 - Law, Regulations, and Interpretations: The Practicalities of Enforcement
Civil and criminal enforcement actions: past, present, and future
Administrative fine assessments, criminal prosecutions, settlements and challenges
OCAHO-Administrative Law decisions: how to learn from the past
Office of Special Counsel decisions and debates
The NLRB and E-Verify ... what do companies with a Union workforce need to know?
ABOUT THE SPEAKERS
Dawn Lurie (Discussion Leader) has over 20 years of experience advising on U.S. and global immigration and is ranked as a leading business immigration lawyer by Chambers, Legal 500, Best Lawyers, Who's Who Legal, and other publications. Ms. Lurie regularly speaks and writes about immigration compliance matters and is often quoted by major news agencies and publications, including the Washington Post and the Associated Press. Ms. Lurie advises domestic corporations on a variety of compliance-related issues, particularly related to Form I-9 alien employment verification matters. She has been involved in audits and internal investigations and has successfully minimized monetary exposure as well as civil and criminal liabilities on behalf of her clients. She develops immigration compliance strategies and programs for both small and large companies. Dawn performs I-9, H-1B and H-2B compliance inspections during routine internal reviews, while performing due diligence (in the context of a merger, acquisition or sale) or while defending a company against a government investigation. Ms. Lurie has represented a number of businesses in high profile, high stakes government investigations involving both criminal and civil liability. Ms. Lurie is considered a leading authority on monitoring and compliance issues concerning the government's E-Verify program and also has experience in Office of Special Counsel immigration-related matters. She is also often brought in by other immigration attorneys, to co-counsel, in matters relating to government investigations. Ms. Lurie publishes and frequently lectures on Form I-9 issues including penalties for failure to act in accordance with government regulations, anti-discrimination laws and employers' responsibilities upon receiving social security "no-match" letters.
Kevin Lashus is the Managing Partner of the Austin, Texas office of Jackson Lewis LLP. Mr. Lashus focuses his practice on corporate employment verification compliance and inbound business immigration. Mr. Lashus has experience in providing uniquely tailored advice to assist clients in developing comprehensive employment authorization and immigration-related compliance systems—including full-scale or localized IMAGE and E-Verify implementation protocols. Given his public-sector background—first as a Texas Assistant Attorney General, then as an Assistant District Counsel with the US Department of Justice, and finally, as an Assistant Chief Counsel with the US Department of Homeland Security—he is able to prepare clients to minimize exposure during even the most complex regulatory, administrative, and civil litigation. He is Board Certified in Immigration and Nationality Law by the Texas Board of Legal Specialization.
Julie Myers is the President, Compliance, Federal Practice and Software Solutions of Guidepost Solutions LLC. In this capacity, Ms. Wood brings her extensive background to oversee complex investigations and help build business compliance solutions for companies and educational institutions, large and small. Ms. Wood is the former founder and President of ICS Consulting, LLC (ICS Consulting), a specialist in compliance, risk assessments, immigration and customs investigations, and federal business development. Guidepost Solutions acquired ICS Consulting in September 2012. While with ICS Consulting, Ms. Wood was instrumental in developing proprietary software products that assist employers with compliance issues, including SecureID, ICS Eval and EZCertOrigin. Ms. Myers is also the former Assistant Secretary for ICE; she was in office from 2006 through 2008.
Mary Pivec With over 30 years' experience as a management-side labor and immigration attorney, Mary E. Pivec is recognized as a leading practitioner when it comes to defending employers in both whistleblower matters and hybrid civil and criminal cases involving complex immigration, discrimination, and wage and hour issues. Ms. Pivec co-chairs the Williams Mullen Whistleblower Defense Practice Group, which represents clients in a broad range of whistleblower and retaliation matters, including the 22 whistleblower statutes administratively enforced by the U.S. Department of Labor, as well as civil litigation arising under the whistleblower/anti-retaliation provisions of The Sarbanes-Oxley Act, The False Claims Act, and The Dodd-Frank Wall Street Reform and Consumer Protection Act.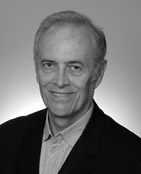 Angelo Paparelli is a partner of Seyfarth Shaw LLP. Mr. Paparelli, with a bicoastal practice in Southern California and New York City, is known for providing creative solutions to complex and straightforward immigration law problems, especially involving mergers and acquisitions, labor certifications and the H-1B visa category. His practice areas include legislative advocacy; employer compliance audits and investigations; U.S. and foreign work visas and permanent residence for executives, managers, scientists, scholars, investors, professionals, students and visitors; immigration messaging and speech-writing; corporate policy formulation; and immigration litigation before administrative agencies and the federal courts. He is frequently quoted in leading national publications on immigration law. He is also President of the Alliance of Business Immigration Lawyers, a 30-firm global consortium of leading immigration practitioners. Paparelli's blog and a comprehensive list of his many immigration law articles can be found at www.entertheusa.com. He is an alumnus of the University of Michigan where he earned his B.A., and of Wayne State University Law School where he earned his J.D. Paparelli is admitted to the state bars of California, Michigan and New York.
CLE Credits:
ILW.COM is accredited CLE Provider in State of California and Texas. Attorneys admitted in AK, CO, FL, MT, ND, NJ, NY (some exclusions apply) and WV are able to obtain MCLE credits through reciprocity with State of California. For remaining states, which require MCLE but do not accept reciprocity with any other jurisdiction, Certificate of Attendance for obtaining a self-study credits is available. Please note, CT, DC, MA, MD, MI and SD do not require MCLE.
FINANCIAL AID POLICY:
50% discount to attorneys working for a non-profit organization, including educational institutions

50% discount to any attorney employed by any government agency

50% discount to an attorney who is unemployed

50% discount to attorneys with newly started attorney practices (within first 6 months of creation)
50% discount to law students
50% discount to public defenders
To avail of this discount, please contact webmaster@ilw.com.
REGISTER NOW
Includes all three dates: